It was a very eventful weekend setting up our new Singapore personal training gym in Katong (East Coast/Marine Parade/Joo Chiat). I used to live right next door at the old "Amberville" (currently the Silversea condominium) when I was a kid. So the Marine Parade, Katong and East Coast areas have a special place in my heart.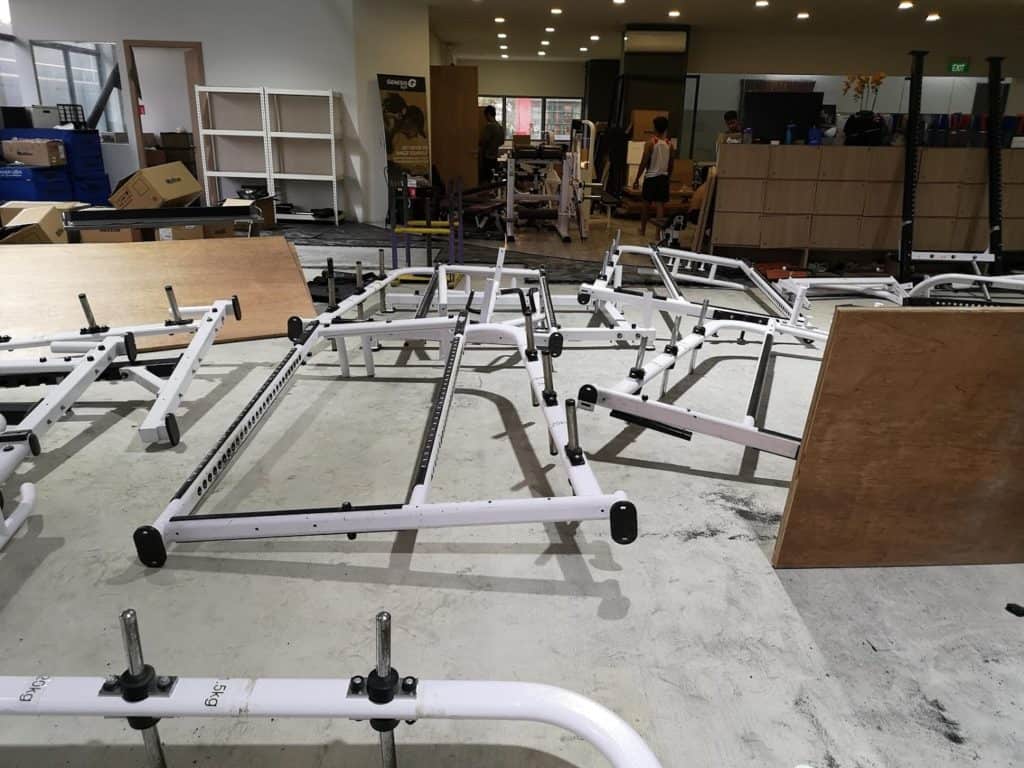 We were moving from our previous location at Eunos/Paya Lebar. As you can imagine, moving a gym is not quite the same as moving house. Most items cannot fit into boxes. And most items need to be dismantled. Or carried as one heavy piece weighing more than a piano.
Even the professional movers we hired found the items to be a major problem. Since we are moving to Katong Shopping Center. An older building which does not have large elevators or doors!
But there is no obstacle that we cannot overcome with some thinking and some effort… And within just 4 days we had set up our personal training gym in the East Coast (Katong/Marine Parade/Joo Chiat). I would like to thank the coaching team who all took extra time to come and help with the move. Sometimes being strong has actual real-world benefits! And we were able to move some of the bulkiest pieces of equipment door.
Instead of a small door. So we were shifting 250-300kg items overhead. This is a great test of functional strength! I'm quite sure the "functional training" crowd who spends most of their time training on swiss balls, Bosu balls, and vibration machines would not have been able to do this hehe!
But in the end it was completed and here are some before and after pictures of the place. IF you live in Singapore around the east coast, Katong, Joo Chiat and Marine Parade area and have decided to take fitness seriously, the caring and professional team at Genesis Gym will be able to help you achieve your fitness goals like tens of thousands of our Singapore personal training clients.