INTRODUCTION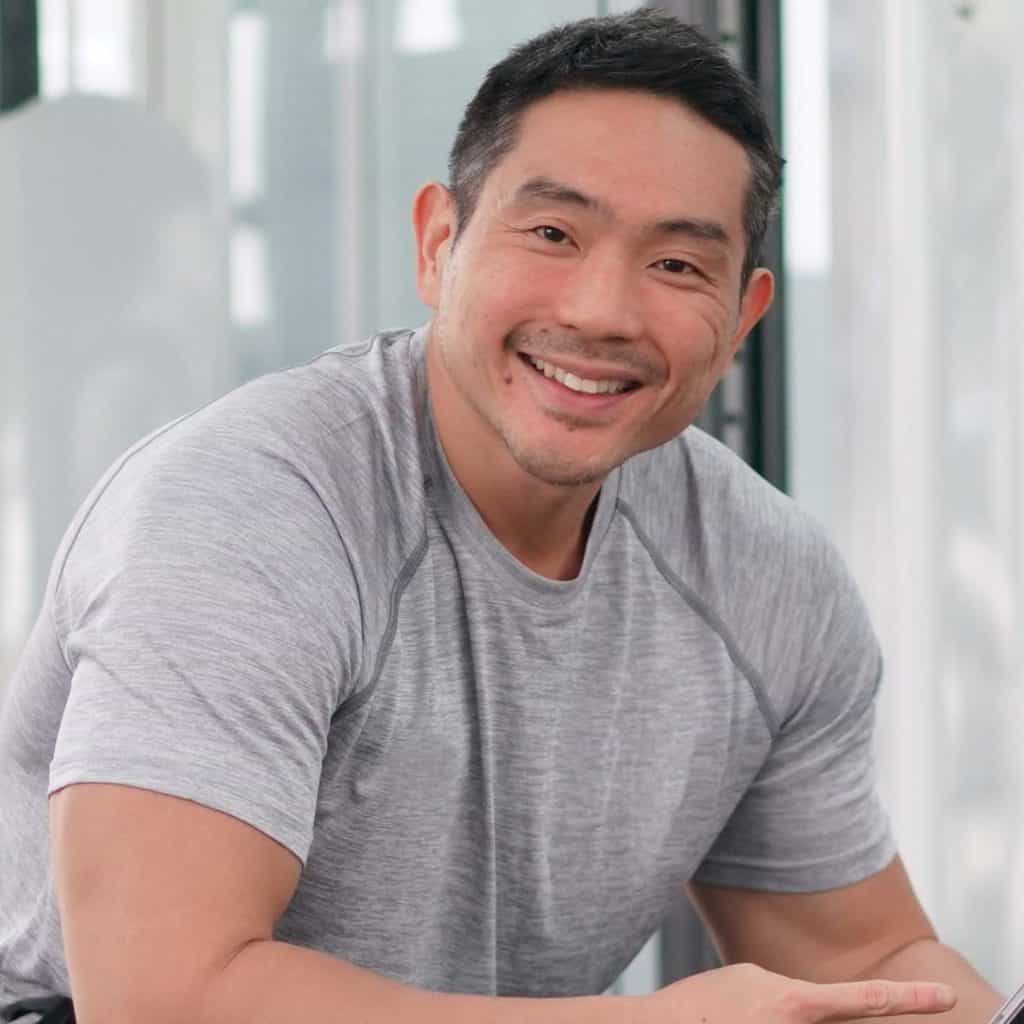 "Before age 40 your genetics determine your health; after age 40 your habits determine your health." – Coach Jon
Why I Wrote This Guide
I will be 40 in a few months time. In fact, more than 50% of the personal training clients at Genesis Gym are age 40 or older. That means our Singapore personal trainers coach more than 500 "over 40" clients each year.
With these two factors in mind, I wanted to write a guide about the things that we can do to stay fit and have a great quality of life, especially as we approach and pass age 40.
I believe there is no point living long without the joy of great health.
Some principles remain the same no matter what age we are. But some things definitely change.
I can feel these changes in my body as I get older. When I was young I could play basketball for two hours, hit the gym and then still have the energy to watch a late-night movie. Now I need to make sure that I spend my energy wisely or else I would not be able to make any progress.
In fact, with the responsibility of running and growing the Genesis Gym personal training business, along with all my social and family responsibilities (two young kids!), I feel like training too much actually makes me less energetic, more stressed and less healthy.
After coaching for over 14 years and helping more than 15,230 clients with various goals and struggles, I have decided to put together a comprehensive list of 40 important tips that have helped Genesis Gym's personal training clients achieve success. Especially those of you who are past age 40.
How Should You Use This Guide?
Forty tips may seem a bit overwhelming to implement. But you don't need to do them all today! In fact, studies on habit formation show that doing one or two at a time until they are consistent is the best way to keep them for life.
To aid your long-term success, I have included a checklist which you can download. This checklist will give you an overview to help you keep track of the tips you have successfully implemented. Add these tips to your daily life one by one and you will be well on your way to great health.
In addition, the training section has a video workout for you to follow. It uses very basic gym equipment and is an excellent starting point for a person just getting into structured exercise.
Click the button below to have full access to the checklist, and the video workout.
No matter your age, I encourage you to start implementing these tips. Your future body will thank you.
Section 1: Training
The training section includes all the guidelines that will help you get maximum results from a training programme, while minimizing both the time spent on and the risk of injury from exercise. Leave the high-risk stuff to the young kids! As we age, we want the best possible risk-to-benefit ratio.
Section 2: Nutrition
The nutrition section includes all the principles which can guide you along the way to great health. Each of us is an individual with who may have our own unique different nutritional requirements. But you can't go too far off from the important basics. Included in most of these tips, are some ways to help you adjust the guidelines to your individual needs.
Section 3: Posture & Joint Pain
The next section is about posture and joint pain. The latter is a common issue with many clients as they get older. This section helps you understand why you are suffering these pains, and guides you to the best methods which can help you permanently overcome them.
Section 4: Lifestyle
Lifestyle comes next. This section will help you build daily and weekly habits which contribute to your overall health. After all, even the most dedicated fitness enthusiast can only train several hours per week. But there are plenty of habits and lifestyle patterns which can affect your health during the other 160 hours of the week, too.
Section 5: Health Tests
Finally, we look at the more "health test" related parts of health. These are the more medical aspects that you can look at in partnership with your doctor or health care specialist.
I don't suggest we use lab tests to quantify our well-being, as there is no perfect test for "health." But what we can do is to use these tests to see if some aspects of our bodies are way out of line.
Medical tests are useful for quantifying things that a good doctor or healthcare professional already knows by observing your lifestyle habits and symptoms. They are also a good gauge of your progress as you take action to improve your health.
Conclusion
Thanks for reading "Your Ultimate Guide for Fitness After 40." This guide is an extension of Genesis Gym's culture. Where we continually empowering and educate clients. This culture is a core value at Genesis Gym. It has been a pleasure to share my experiences and tips with you.
The steps you need to take to get going are:
Read through each section.
Do the sample workout. You can find this at the end of section 1 on training.
Download the checklist.
Start implementing the tips one by one each week using the checklist to mark them as "complete"
Join our personal training programs if you need more individualized help in achieving your health and fitness goal.
Coach Jonathan Wong,
To your continued strength and health!
Founder, Genesis Gym Singapore
Get Your Free Fitness After 40 Downloads
Get your Fitness After 40 Checklist, Workout Video, And Workout Programme Here
Thanks For Downloading! Time to take action:)