TESTIMONIALS - Sports performance
How our overjoyed clients feel about Genesis Gym's strength & conditioning team
Sarah Pang decided to make the brave choice to turn professional as the only Singapore female playing in the WTA tournaments. She chose Genesis Gym as the place for her to prepare physically for the rigors of being a professional athlete. Sarah also uses Genesis Posture Therapy to ensure that her joints and muscles are always in perfect alignment which maximizes strength, and minimizes injury risk.
"Genesis Gym supports my professional tennis career by customising my strength and conditioning programme to my very specific needs. No gimmicks – only an incredible amount of attention, care, and faith in my abilities. Because of my dedicated team of coaches, I have consistently broken my personal bests on the Women's Pro Circuit. I will forever owe the Genesis team a debt of gratitude for their commitment to my success as a high-performance athlete."
– Sarah Pang
Daniel, age 42 is a senior officer in the military. He had been keeping up his fitness with running and some body-weight exercises but wanted to bring his strength and muscles to the next level. Within 12 weeks of training, Daniel dropped 6kg of fat from 21% fat down to 10.5% while maintaining all his lean mass. He improved in all fitness categories from running to chin-ups and push-ups.
-'The Genesis team uses a very systematic, detailed and personal system to design my training and nutrition plans. During training they push me to achieve results that I could not have accomplished on my own. My thanks to the personal trainers at Genesis Gym for their guidance and education'
– Daniel Lim
*your results may vary
Kim joined Genesis Gym to aid him in his bid to beat the Guinness World Records for pull-ups. The Genesis team put together a holistic customised training programme for him to build his strength and power. He now holds the world record with 43 pull-ups in one minute.
-"Following my decision to attempt the Guinness World Record title, I contacted the team at Genesis Gym. I was determined to train in a professional setting with a diet and exercise regime. There is no way I could have set the world record without the expertise, support and training knowledge of the Genesis coaching team!"
– Yeo Kim Yeong
Nurshahidah is the first female in Singapore to turn professional in the sport of boxing. The coaches at Genesis Gym help her with training program design, injury rehabilitation and posture/muscle function testing so that she can perform at her best.
"Genesis helped me to rise as a national athlete. I can tell you that Genesis' strength and conditioning team really do have their Athletes' interest at heart and will go the extra mile for them. Hats off to coach Jonathan Wong and the Genesis team. Keep doing your thing and helping more Athletes progress. And even if you're not an athlete, the Genesis team still trains you like a champion!"
– Nurshahidah Wee
Joey Lynn Mussleman is a competitive triathlete who has placed top 10 in the world for the ladies masters division. She came to Genesis Gym to help her stay injury free and perform better in races. The Genesis team helped her recover from a slip disk and knee pain using Genesis Posture Therapy.
"Genesis is full of knowledgeable, enthusiastic and caring coaches. It's a fantastic place to train and get results – I wouldn't train anywhere else in Singapore!" 
– Joey Lynn Mussleman
Illyas Lee was selected for the Singapore national U21 soccer squad. He came to Genesis Gym to gain speed and muscle size so that he could defend larger opponents in international competition. Genesis' personal training program helped him lose bodyfat and build lean muscle so he could play international soccer better.
'Genesis Gym helped me overcome old injuries, improved my speed and explosiveness, and taught me how to eat right and recover from training and games. I would recommend Genesis to any serious athlete.'
– Illyas Lee
Zheng Feng joined Genesis Gym to build muscle and strength for basketball competitions. In 12 weeks of training, he dropped 8% fat and gained 4kg of lean muscle. He also jumped 305cm in the standing broad jump, and dunked a basketball for the first time.
"I gained 4kg of muscle and it has really helped in my sport of basketball."
– Chey Zheng Feng
*your results may vary
Clive is the captain of the Singapore national Ultimate Frisbee team which placed in the top 10 in the world championships in 2015. This was the highest ever placing by an Asian team at the time.
'Genesis Gym prepared our Singapore national team for the Ultimate Frisbee World Championships, and we had the best performance ever for a Singapore team, finishing in the top 10. We could not have done it without the world-class conditioning programmes given at Genesis Gym.'
– Clive Soe
Malcolm was already a very fit commando who wanted to make it into the elite Special Operations Force. His customised training programme at Genesis Gym was focused on lower body strength and power which he had trouble with. In the end, he improved his Standing Broad Jump by over 25cm and made it through selection.
-"With the help of the Genesis Team, I made it through the Army Special Forces selection."
– Malcolm Lim
*your results may vary
Cho Minn Thant was a professional golfer who came to Genesis Gym to improve his strength and put on lean muscle. The Genesis team also helped correct his posture and joint alignment which removed many of his chronic injuries.
Genesis Gym is, in my opinion the best place to train in Singapore. The strength and conditioning team meticulously creates programs for each individual based on their goals and abilities. The programs are then monitored and adjusting accordingly based on regular assessments. There is simply no guess work involved. Progress or lack thereof is tracked and analyzed in black and white.
On a personal note, thanks to the knowledge imparted by the team, my mobility is the best it has been in years and my lifting techniques have improved in leaps and bounds which allows me not only to lift more but more importantly lift safely. I am extremely thankful to have found such a place and would highly recommend it to anyone regardless of lifting experience and athletic ability!
– Cho Minn Thant
Testimonials From Singapore's National Ultimate Frisbee Team – Part 1
"Genesis Gym is extremely well equipped such that the entire team can train effectively. Even as many as 20 people at one time. The coaching team spent effort to understand our competition schedule, training load and injury risks then developed a training plan tailored to our sport. We also learned about nutrition, stretching and injury prevention.
In competition our team members were faster and stronger than ever before and had far fewer cramps and injuries than before training at Genesis Gym. It was a great experience and we gained many benefits from training under professional guidance. 
-Ng Wei Xuan
I am much stronger and less fatigued in long competitions. The coaching staff at Genesis Gym were very professional and very knowledgeable. They were able to answer any and all questions we had about training and performance. They were also very encouraging and constantly pushed us to challenge ourselves. The training was a great experience and I would recommend it to any sports team wanting to improve. 
-Matthew See
Our national team had the privilege of many experienced coaches from Genesis Gym to support our preparation for the world championships. The programs were professionally prepared and organized with no wasted effort or time. 
I had just recovered from an ACL tear in my knee and the Genesis coaches knew exactly how to help me return to full strength and guide me in my recovery at the correct speed. I was able to make a full recovery and play games at full speed. 
Genesis is a great place for athletes to train and its a worthy experience to have such dedicated coaching staff around. 
-Rachel Boey
Testimonials From Singapore's National Ultimate Frisbee Team – Part 2
The Genesis Gym training programs benefited the individual performances of our entire team. The facilities and coaching staff built a great environment to train in.

I would recommend any serious sports team to take sports performance coaching at Genesis Gym.
-Darryl Ng
Genesis Gym has a team if highly dedicated coaches. They go out of their way to support our team's success. From answering extra questions, to visiting our matches to see how we can improve. The coaching environment also improves the bond among our team members. You will not regret training with the Genesis Gym strength and conditioning team.
-Tan Yanling
Genesis Gym has a great group of coaches who are encouraging, professional, and supportive. They are are also committed to our success by tailoring the programs to match our sports and our individual needs. 
Even though I have two dislocated shoulders, the Genesis Gym strength and conditioning program has helped me gain confidence and strength so I can once again push my body to the limit. I would like to extend my gratitude to the Genesis team for their awesome work with my Ultimate Frisbee team. They have shown the care and the ability to tailor training for any sport. 
-Enrique Lee
Having the opportunity to train at Genesis has been an absolute pleasure. The training helped make us stronger increased the efficiency of our game related muscles. 
This training has empowered me with the physical tools to improve my Ultimate Frisbee game. I have developed my explosive capabilities and feel myself getting stronger. The training team dedicated time (way beyond their scope as a trainers) to helping us improve individually.
-Janice Yun
Testimonials From Singapore's National Ultimate Frisbee Team – Part 3
The Genesis Gym team has great dedication and professionalism, taking time to be at our practice sessions and competitions to understand the sport and to identify areas that we can work on at the gym. The programme has helped me improve on my strength and endurance and the results have been evident on the field. Genesis gym is well-equipped and is conducive to conduct team sessions. When required, gym programmes are tweaked to suit the needs of individuals as well. 

I would definitely recommend the team at Genesis and would like to continue working with them in the future.
-Bryan Ang
Genesis gym has been a great support in our preparation for Worlds Ultimate Club Championship. The training was progressive and targeted, with many of my teammates showing improving in strength and muscular endurance on the fields. NO ONE cramped over the 7 days of competition. It was impressive!
I find the coaches very hands on and encouraging. they are always there to make training tough but fun. Thanks Genesis!
– Serene Ng
The programme at Genesis Gym was tailored for our Ultimate frisbee team. the Genesis Gym coaching team made sure that every exercise helped us to improve our strength and speed. The coaching team was also incredibly helpful and varied the exercises to benefit our teammates with injuries.  The success we achieved in our two major tournaments was worth every ounce of work put in at Genesis Gym. This training programme has equipped me with the strength to outbid my opponents during our games at the World Ultimate Club Championships 2014 held in Lecco, Italy and also at the Singapore Under Armour Ultimate Opens 2014. I will recommend Genesis Gym to any teams looking to sharpen their athletic performance in their sport. 
-Yue Hao
Genesis Gym is a great gym with a team of dedicated trainers who are extremely knowledgeable in their field. Thank you for the customized program for my team. Your constant push and encouragement to stretch our limit have definitely helped us show improvement by 'leaps and bounds'. We will be back for more! 
-Claire Yeo
Yong Wen was a long distance runner who wanted to put on more lean muscle to improve his speed to place higher in races. In 12 weeks of training 2x a week, he gained 7kg of lean mass and improved his strength in all lifts.
-'I was totally new to training in a gym of any kind, but the Genesis Coaching team were very patient and encouraging the entire time. After 12 weeks I not only got great results, but I learned so much about training and nutrition that I feel this was not like joining a gym, it was like going for health and fitness "tuition" '
– Yong Wen
*your results may vary
Jesper Chong is a member of the Singapore national floorball team. He came to Genesis Gym to build muscle and strength to compete in international level floorball. The Genesis team also used posture correction therapy to fix his nagging knee, back and foot injuries.
'I had a fabulous time training with the Genesis Gym Singapore strength and conditioning team. Every session is a pleasure as the facilities are top notch, and the coaches are professional, knowledgeable and friendly. Also, I like the fact that Genesis has very effective injury management and rehab techniques, which are an important part of any athlete's training programme, from foam rolling to trigger point release and even dry needling! No matter what your goals are, you can be sure coach Jon and his team will put in their 101% to help you achieve it in double quick time.'
– Jesper Chong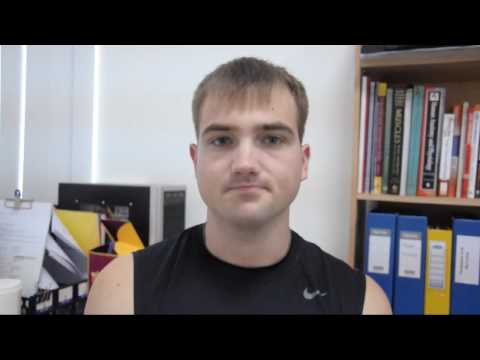 Originally from the US, Andrew was studying in Singapore on exchange at NUS for a semester. He decided to join Genesis Gym to condition himself for his upcoming Lacrosse season back in the States. In three months, he gained 40% on his lifts, lost 1.5kg of fat and put on 4kg of lean body mass.
–
"I came to Genesis to get a little stronger and leaner and I got excellent results. More importantly, I learnt a lot about lifting – my techniques are much better, I'm more flexible and I'm just feeling great! I'm glad I came to Genesis Gym."
– Andrew Jordan

*your results may vary
Shi Hao is a floorball athlete and had trouble with explosiveness and speed. He trained with us for 12 weeks and the Genesis team put him on a customised programme. As a result, his power and speed improved greatly and so did his Standing Broad Jump – from 220cm to 250cm.
-"I am the kind of guy who is not naturally "bouncy" or fast. In fact in my early secondary school days, I was considered one of the least athletic members of my school's basketball team. After training at Genesis Gym, speed, strength, jumping and fitness are no longer problems no matter what activity I choose to participate in."
– Foo Shi Hao
*your results may vary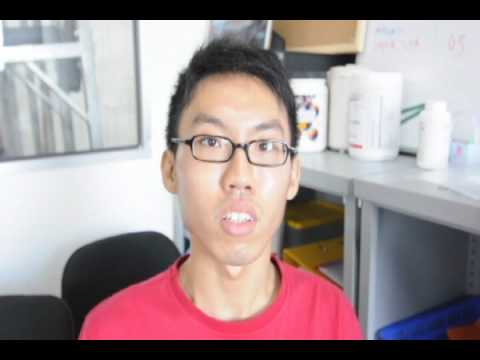 I have always been good at the IPPT especially at running. But the Standing Broad Jump has always given me problems and stopped me from passing every time. But after just four weeks training with Coach Jon and his staff at Genesis, I got my first ever Silver award. Four weeks after that, I got a Gold!
-"The training methods work so well it is almost magic!"
– Ashton Tan
*your results may vary
In the months that Daniel used the basketball specific training programme from Genesis Gym, he improved vastly in strength for all his lifts. In addition to better sports performance, he remained at the same body weight and lowered his body fat to less than 7%.
-"I used to be skinny and small and was bullied on the court. My improved strength and power has enhanced my confidence and my resistance to injury. And now opponents get out of my way when I attack the basket!"
– Daniel Wong
*your results may vary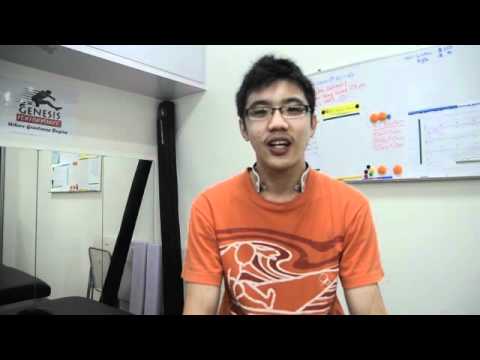 Clement joined Genesis Gym to improve his fitness and performance for NAPFA and IPPT. He was previously completing his 2.4 in 30 minutes, doing only 2-3 pull-ups and failing his standing broad jump. In just four weeks with us, he improved his health and fitness levels greatly and scored a Gold for NAPFA.
-"The coaches at Genesis Gym taught me the correct techniques for pull-ups, running, nutrition and gave me advice I wouldn't have known about until I came here. In only four weeks I changed from worse than a bronze to a gold!"

– Clement Heng
*your results may vary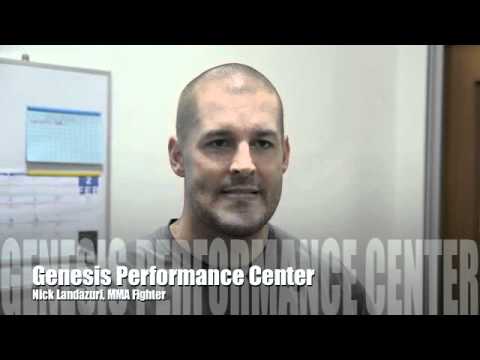 Nick is a Mixed Martial Arts fighter from America. He didn't know what to expect about the gym culture in Singapore. He saw a lot of commercial gyms and felt they didn't progress their members in any way. After joining Genesis Gym, our team developed a programme that helped this very advanced athlete get leaner, stronger and quicker!
-"Coach Jon and his staff are absolutely amazing. I've trained with some of the best people in the US and other countries – Genesis is definitely at the top in terms of gyms, strength and conditioning, and knowledge of nutrition."
– Nick Landruzi
Dhavina is a starting member of the Singapore national women's cricket team. To compete at the international level, she needed to improve her sprinting and bowling speed. At Genesis gym we worked on her sprint technique, lower body strength and shoulder stability. After training at Genesis she has performed much better against high level international competition.
'Genesis Gym is a really good gym and the trainers are amazing. I am leaner and stronger. I bat harder, sprint faster and throw further thanks to the customised, sports-specific programme at Genesis Gym.'
– Dhavina Haresh