TESTIMONIALS - Muscle building
How our overjoyed clients feel about Genesis Gym's Singapore personal trainers
JM, age 37 is a busy professional and father. He needed a programme to burn fat and build muscle while juggling his hectic schedule. He also had high blood pressure and a meniscus tear. After 16 weeks of personal training with Genesis Gym Singapore, he transformed himself. He's now in the best shape of his life.
-'I'm a walking advert for Genesis Gym. I don't say anything – people just ask me how I got these results!'
– JM
*your results may vary
Wesley, age 31, joined Genesis Gym to get into "fitness model" shape safely and naturally. He made steady progress and gained 4kg of lean muscle while dropping 5kg of fat. He managed to go down to 7% bodyfat after joining our personal training package.
-"The personal training program at Genesis Gym helped guide me along my journey to a nice lean physique. The team guided, encouraged and educated me in every area I needed to get the results I wanted. "
– Wesley
*your results may vary
Graham, age 38, is a manager in the finance sector who had adopted the stereotypical late-night, hard-drinking lifestyle. He decided that enough was enough and signed up at Genesis Gym.
During his 12-week transformation he dropped 11kg of fat and built 5.5kg of lean muscle, leading to the dramatic changes you see here.
-'The knowledge and coaching at Genesis Gym helped me build healthy habits that transformed my body, my strength and my energy levels. I highly recommend Genesis Gym's personal trainers in Singapore. Their commitment to my success truly helped me achieve my best physique ever!''
– Grahmme Rance
*your results may vary
Melvin put on 6kg of muscle in just 3 months with Genesis Gym despite already being an experienced weightlifter.
He hadn't been able to make much progress over the previous few years until he joined Genesis Gym's personal training for a programme tailored to his specific needs.
-'Genesis Gym's customised programmes helped my body stay strong, flexible, balanced and injury-free. I highly recommend them to anybody who wants to maximise their size, definition and health.'
– Melvin Chia
*your results may vary
Arul is a Singaporean actor and recently starred in the Tamil series "Kshatriyan". He only had 11 weeks to get ready for action scenes and a shirtless photoshoot. Talk about pressure! With customised nutrition and training programmes by Genesis, he dropped 10kg of fat and gained 2.5kg of lean muscle during this time. He did a fantastic job and had great feedback from his directors, cast and crew.
-"Training at Genesis is much more effective than trying to do this alone! I got into great shape for my TV role in a short amount of time. I'm definitely referring all my friends to train here."
– Arulazhakan Ayyavoo "Arul"
*your results may vary
Dan, age 48 has a very unpredictable and busy work schedule. But within 18 weeks he lost over 12kg f fat and gained 2kg of muscle. He dropped his body fat more than from 32% (dangerously high) to 18% (within the healthy range). He learned alot about effective training methods, as well as healthy, sustainable lifestyle.
-'Genesis Gym has a dedicated team of Singapore personal trainers who are able to tailor the programme to my personal schedule and needs. I am stronger, healthier and mentally sharper. I also improved my self confidence and manage stress better. I know that if I have a fitness goal, these guys will take care of the rest!'
– Dan Teo
*your results may vary
Jeffrey Yeo, age 38, had been training on his own for several years but had stagnated in his progress. But with the customized personal training and nutrition plan at Genesis Gym he gained 5kg of lean mass within 14 weeks.
-'It was a worthwhile investment to training with the Genesis Gym personal trainers. They guide me in everything health related and gave me effective advice on nutrition, training, stretching, joint pain and even my blood health markers.'
– Jeffrey Yeo
*your results may vary
Stanley, age 40, had a busy job, and had tried to lose weight on his own with jogging and basic exercise. But he hit a plateau. So he joined Genesis Gym's personal training programme to burn fat and build lean muscle. He also had a old slip disk that made him worried if gym training could be done safely. But under the care of our Singapore personal trainers, Stanley gained 3kg of lean muscle while losing 13kg of fat. His weight went from 90kg to 80kg. And he is now pain-free in his back.
-'I would like to thank the Genesis Gym Personal Training team for helping me lose so much weight and fat. I managed to do this while boosting my metabolism so that I can eat even more food than before. Also, I achieved this result without straining my back which had an old slip disk injury.'
– Stanley
*your results may vary
Fuad, age 38, is a professional chef. One of the dangers of his job is excess food intake. He came to Genesis Gym to help him lose weight that he had put on during 10 years in his profession. After 12 weeks of personal training at Genesis Gym, Fuad dropped all the 13kg of fat he had gained over 10 years. He also gained 4kg of lean muscle. He dropped from 27% body-fat down to 14%.
-'As a full time chef I am around delicious food all the time. After 10 years in this job I had put on 15 kg of excess fat all around my tummy and chest. The Genesis Gym team put together a great plan that also included nutrition coaching. This helped me not only get great results but also have a better relationship with food so that I can keep these results for life'
– Mohd Fuad
*your results may vary
Edwin has an irregular schedule because of his job as a commercial airline pilot. And he recently had a herniated (slip) disk in his back from an old sports injury.
The Genesis Gym personal trainers took his schedule difficulties, past injury and postural problems into consideration. Together, the personal training team worked with Edwin around and through these challenges allowing Edwin to drop 8% fat (20%-12%) in 12 weeks. 
-"I've been a regular gym goer for some years now and I've also tried personal training before… but Genesis is something different. A Genesis Gym personal trainer
 isn't sitting next to you, playing with their hand phone as you sweat it out. They are actively monitoring your form, encouraging you, and checking to see if you can up the weight, or whether you're at your limit. I haven't seen trainers more passionate and knowledgeable about their field.
The training program here is detailed and continually adjusted to meet your changing body and needs. Coupled with a strong dieting plan, it's impossible not to get results. I have recommended many friends to join Genesis Gym. 
– Edwin
*your results may vary
Kenneth, age 40, is a busy executive who had been training at a regular commercial gym with a trainer but had struggled to build muscle and burn fat.
He decided to join the personal trainers at Genesis Gym and within 12 weeks he dropped 9kg of fat and gained 4kg of muscle. This was despite a heavy work schedule and a previous knee injury that made him worry about training hard. With the customised programme at Genesis, the injury did not hinder his progress at all.
-'I feel very empowered because I learned so much about health and fitness at Genesis.'
– Kenneth
*your results may vary
Charlie, age 29, has a very busy and erratic acting schedule. Despite that, his body fat dropped 3% within the first 3 months and he was able to use the skills he learned at Genesis to achieve a great result even though his training schedule was affected.
– "
The Genesis coaches came up with a training program and dieting plan that is definitely doable for a fussy eater like me and promised me that I would see results. Just one month in, I was already seeing results. And today, I'm at 13% body fat from 16%!
For my case, I lose motivation very easily, and I am glad the trainers at Genesis pushed me to my limits and believed in me. Once again, thank you Genesis for finding my jawline for me."
– Charlie Goh, actor
*your results may vary
Tom, age 35 is a regional manager for an MNC. He was training at another private gym for many years but achieved minimal results. He has now been training with Genesis Gym's personal trainers. Despite his busy travel schedule, he gained 4kg of lean muscle and lost 3.5% body fat in 12 weeks.
-'I've been training for years on my own at a private gym but had never experienced such profound improvement as what I accomplished in just 12 weeks with Genesis personal training. I'm glad to have enrolled into Genesis Gym and would consider it my best decision ever for my fitness goals.'

– Tom Yong
*your results may vary
Allen, age 34 is a busy school teacher and could only train 2x a week at Genesis Gym. Our Singapore personal trainers focused on making each training session as effective as possible. He got learner while gaining 4kg of muscle mass. He also doubled his maximum number of chin-ups to set a personal record of 22 perfect reps
-'Thanks to the Genesis Gym team I gained muscle and doubled the number of chin-ups I could do. All this with only 2x per week of training!'
– Allen
*your results may vary
Zheng Feng joined Genesis Gym to build muscle and strength for basketball competitions. In 12 weeks of training, he dropped 8% fat and gained 4kg of lean muscle. He also jumped 305cm in the standing broad jump, and dunked a basketball for the first time.
"I gained 4kg of muscle and it has really helped in my sport of basketball."
– Chey Zheng Feng
*your results may vary
Raj is a IT professional with a challenging job schedule. The lifestyle and supplement recommendations he was on at Genesis put a high emphasis on good quality sleep so that his body could burn fat effectively. He needed more nutritional support as his job was highly stressful. After 4 months he achieved the transformation that you see here.
-"I'm glad the Genesis Gym team gave me such a comprehensive plan. It covered not just training, but stress levels and sleep quality."
– Rajarshi Das
*your results may vary
Mark has had more than five years of training experience and was generally healthy and fit. When he decided to take up an internship at Genesis Gym, we put him through a 12-week fat body transformation plan. He dropped from 20% fat down to 9% and his full six-pack is now visible.
-"For 12 weeks, I followed the exact plan that the Genesis personal trainers gave me. I got the best results in my life and they pictures speak for themselves"
– Mark Garcia
*your results may vary
Kai Jie is a full-time corporate executive who tried to build muscle for several months without much success.
In Genesis Gym's personal training package, we provided him with a personalised nutrition and training programme while helping him change his lifestyle habits. This combination resulted in a lean mass gain of 6 kg and fat loss of 7kg within his first 12 weeks of training.
-'I gained muscle faster than ever before and also increased my strength by a lot. I can now deadlift 170kg, a really gratifying personal best.'
– Kai Jie
*your results may vary
Wee Liang was a determined person who was working full time and studying for a postgraduate degree at the same time. He had tried to build muscle using other programmes but it was only after joining Genesis Gym that he found the results he was looking for. The Genesis team guided him through all the changes he needed to make. During his first 16 weeks, he dropped 15kg of fat and gained 5kg of lean mass. His body fat also dropped from 29% down to 14% during this time.
-"I was really happy with the way the Genesis team helped me get great results. It is unlike any other programme that I've tried."
– Wee Liang
*your results may vary
Yong Wen was a long distance runner who wanted to put on more lean muscle to improve his speed to place higher in races. In 12 weeks of training 2x a week, he gained 7kg of lean mass and improved his strength in all lifts.
-'I was totally new to training in a gym of any kind, but the Genesis Coaching team were very patient and encouraging the entire time. After 12 weeks I not only got great results, but I learned so much about training and nutrition that I feel this was not like joining a gym, it was like going for health and fitness "tuition" '
– Yong Wen
*your results may vary
Alex lost 9kg since he joined Genesis Gym and dropped 10% in body fat. Alex needs to travel often for for his job, so he needed a programme that could maximize his time. So we made sure each workout we customized for him was efficient and could be done at any gym.
"The journey with Genesis Gym Singapore has been great, and I feel like I have built a newer version of me – stronger, healthier and with better stamina. I now look better in clothes!
"Genesis personal trainers are friendly, engaging, encouraging, motivating and are able to explain the key training tips in scientific manner. Their in depth knowledge is very impressive. I learnt proper diet and body weight management methods that will help me for life."
– Alex
*your results may vary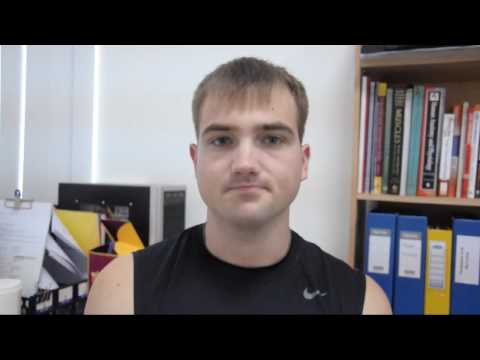 Originally from the US, Andrew was studying in Singapore on exchange at NUS for a semester. He decided to join Genesis Gym to condition himself for his upcoming Lacrosse season back in the States. In three months, he gained 40% on his lifts, lost 1.5kg of fat and put on 4kg of lean body mass.
–
"I came to Genesis to get a little stronger and leaner and I got excellent results. More importantly, I learnt a lot about lifting – my techniques are much better, I'm more flexible and I'm just feeling great! I'm glad I came to Genesis Gym."
– Andrew Jordan

*your results may vary
Jun Jie approached the Genesis team to help get more muscular and leaner. During his 12-week personalised programme, he gained 4kg of lean mass and dropped fat from 16% to a very lean 7.5%.
-"My Genesis experience is very inspiring and educational."
– Jun Jie
*your results may vary
Umesh, age 39, is an IT professional who took up personal training at Genesis Gym for the sole purpose of gaining muscle mass. He had tried other methods in the past without success.
After just 10 weeks of training with using his customized Genesis personal training program, he gained 8kg of hard muscle!
-'The training and nutrition plans were customised for me and my body and gave me excellent results. Many thanks to Genesis Gym's team of personal trainers in Singapore!'
– Umesh
*your results may vary
Marvin is a former athlete who now works in a bank. After an old injury and 10 years at a desk-bound job, he joined Genesis Gym's personal trainers to get back in shape.
With our customised training and nutrition plans, he did an incredible job and gained 8kg of lean mass while dropping 12kg of fat in just 11 weeks. His body fat dropped from 28.5% to 12.8% during this time.
-'With the guidance of Genesis Gym Singapore's personal trainers, my body got 10 years "younger" in 12 weeks. More importantly, I learned skills that I can keep for life. This is the best physique I have had since my school athlete days.'
– Marvin Khoo
*your results may vary
Chong Jie had tried several online training programs but with little success. He came to Genesis Gym to put on muscle as well as lose his belly fat. Our personal trainers put him on a training program customized for his schedule and body type and he had good success. After 12 weeks of training with the Genesis fitness System, he lost 5% body-fat and gained 5kg of lean muscle.
-'A big thank you to the Genesis Gym team for teaching me the correct fundamental of healthy lifestyle. I learned so much about training and nutrition and the personal trainers at Genesis saved me alot of time and frustration compared to trying to do this on my own.'
– Chong Jie
*your results may vary
Norman is a history scholar who used to lead an active lifestyle. Due to an ACL injury, he was no longer able to enjoy the activities he loved such as basketball and martial arts. He came to Genesis Gym for post-surgery rehab and we helped him get back to full speed and strength within nine months of surgery. As part of the total health programme, Norman also dropped 14kg of fat and gained 6kg of muscle in 12 weeks.
-"Training at Genesis is one of the best decisions I have ever made. I made a complete comeback after a severe ACL injury thanks to the Genesis team."
– Norman Ho
*your results may vary
Kin Ying was a PHD student and professional engineer. Despite excelling at most aspects of fitness, he was not able to boost his explosive strength and power. After training with Genesis Gym for 12 weeks, his lean muscles and strength increased greatly and his Standing Broad Jump increased by 36cm.
-"Genesis is the premier fitness and conditioning center in Singapore. With the correct training at Genesis Gym, I became leaner, more muscular and improved my posture, strength and appearance all at the same time. All this while training less than 4 hours a week. The atmosphere is highly positive and motivating due to the constant encouragement and cheers from trainers and my fellow trainees."
– Lee Kin Ying PhD
*your results may vary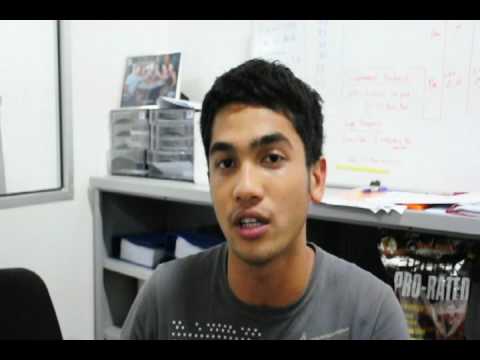 Shafiq joined us because of our reputation for helping people gain lean muscle. He had tried several programmes designed by "internet-gurus". But these programmes were not tailored to his body type or lifestyle so they did not work for him. Genesis Gym provided him with a comprehensive training and nutrition plan while he put in the effort. This partnership resulted in Shafiq gaining 6kg of muscles in 6 weeks alone and he was very pleased with his results.
-"This was a tremendous improvement from my previous attempts before joining Genesis. The trainers know their stuff so you don't risk any chance of getting injuries. The positive energy at Genesis Gym motivates you to improve yourself and lead a healthy lifestyle. They also have a few extras which I hadn't experienced with previous trainers such as improving your digestion to make sure you are really gaining what you eat."

– Shafiq Rajab
*your results may vary