TESTIMONIALS - Fat burning & toning
How our overjoyed clients feel about Genesis Gym's Singapore personal trainers
JM, age 37 is a busy professional and father. He needed a programme to burn fat and build muscle while juggling his hectic schedule. He also had high blood pressure and a meniscus tear. After 16 weeks of personal training with Genesis Gym Singapore, he transformed himself. He's now in the best shape of his life.
-'I'm a walking advert for Genesis Gym. I don't say anything – people just ask me how I got these results!'
– JM
*your results may vary
Marie, age 34 is a university professor who recently gave birth. She had put on a lot of weight after giving birth to her child. But with the help of Genesis Gym's time efficient personal training system, she managed to drop 4 inches on her waist, and lose 8% of fat in 12 weeks of training. She managed to do this while taking care of her newborn full time.
-'Thanks to the time saving nature of Genesis Gym's personal training program and the caring guidance of their Singapore personal trainers I was able to get back to leaner, stronger and fitter than even before giving birth. It was a great experience learning from the entire team at Genesis Gym Singapore.'
– Marie C.
*your results may vary
Wesley, age 31, joined Genesis Gym to get into "fitness model" shape safely and naturally. He made steady progress and gained 4kg of lean muscle while dropping 5kg of fat. He managed to go down to 7% bodyfat after joining our personal training package.
-"The personal training program at Genesis Gym helped guide me along my journey to a nice lean physique. The team guided, encouraged and educated me in every area I needed to get the results I wanted. "
– Wesley
*your results may vary
Michelle, age 35, started at approximately 32.5% body fat and is now 22%, a 10.5% loss. The majority of the drop was from her hips, the most difficult place do lose fat for many ladies. In fact if we include her lower body (thighs and buttocks) measurements the drop is even more dramatic (18% loss instead of 10.5%). 
-Weight is down 12 kg from 91kg to 79kg
-Waist is down 15cm from 102kg to 87cm.
-"The Genesis team is extremely knowledgeable in addressing my problematic areas, versatile and resourceful in modifying exercises that work well for me, patient in guiding me through my workouts, diligent in watching my form to prevent me from hurting myself and ensuring correct muscles are being used, motivating /challenging me to push my own limits, imparting a lot of knowledge to me and more! "
– Michelle Leong
*your results may vary
Daniel, age 42 is a senior officer in the military. He had been keeping up his fitness with running and some body-weight exercises but wanted to bring his strength and muscles to the next level. Within 12 weeks of training, Daniel dropped 6kg of fat from 21% fat down to 10.5% while maintaining all his lean mass. He improved in all fitness categories from running to chin-ups and push-ups.
-'The Genesis team uses a very systematic, detailed and personal system to design my training and nutrition plans. During training they push me to achieve results that I could not have accomplished on my own. My thanks to the personal trainers at Genesis Gym for their guidance and education'
– Daniel Lim
*your results may vary
Dave, age 33, had tried exercise, yo-yo diets and very low-carb diets before with temporary success. But like like many people, he found those un-sustainable and even gained back some weight. In 5 Months at Genesis Gym he dropped 22kg of fat and went from 104kg to 82kg. He also lost 25cm on his waist (117 to 92cm). Bye Bye love handles!
Amazingly (to those who only count calories) he accomplished this while eating a thousand more calories per day than he had been previously.
-"It was so frustrating to hit a weight loss plateau despite trying all the best health advice given to me elsewhere. At Genesis Gym, my frustration was gone and I was finally able to make great progress with my customized lifestyle, training and nutrition plan."
– Dave D.
*your results may vary
Srividya joined us with a large amount of weight to lose. She also had many health conditions, including pre-diabetes and hormonal imbalances. The step-by-step dietary changes and supplementation plan recommended by Genesis Gym's Singapore personal trainers helped her overcome her nutritional deficiencies. Srividya also dropped 34kg of fat in just 24 weeks without any side effects or dangerous low-calorie diets.
-'I had a total life transformation and I know that the habits I built in these six months can stay with me forever.'
– Srividya
*your results may vary
Graham, age 38, is a manager in the finance sector who had adopted the stereotypical late-night, hard-drinking lifestyle. He decided that enough was enough and signed up at Genesis Gym.
During his 12-week transformation he dropped 11kg of fat and built 5.5kg of lean muscle, leading to the dramatic changes you see here.
-'The knowledge and coaching at Genesis Gym helped me build healthy habits that transformed my body, my strength and my energy levels. I highly recommend Genesis Gym's personal trainers in Singapore. Their commitment to my success truly helped me achieve my best physique ever!''
– Grahmme Rance
*your results may vary
Kavitha, age 35 is a computer engineer. She lost 15kg, 11% fat and 20cm on her waistline while training with the personal training team at Genesis Gym Singapore. Our coaching team helped her overcome an old wrist injury, and gave her the knowledge and confidence to train effectively at any gym anywhere in the world.
-'Before joining Genesis Gym, I tried many other personal trainers and fitness methods. But I was never able to stick to the programmes. However at Genesis Gym I found a motivating, caring team of coaches and a very comfortable environment to train in. So I was able to finally accomplish my fitness goals. The results were so good, that 3 friends and family members also signed up!'
– Kavitha
*your results may vary
Stan, age 39, joined Genesis Gym Singapore's personal training programme for weight loss and to help get rid of his chronic health conditions of high blood pressure and diabetes. After 20 weeks of training at Genesis Gym, he dropped 20kg and lost 20cm of fat from his waistline. Happily, his diabetes markers and blood pressure are now within the normal range.
-'I have struggled with my weight for many years but the Genesis Gym personal trainers were extremely professional as they dealt with not only my excess weight but also my health conditions. They gave excellent diet and lifestyle advice that made losing the weight, and getting healthy much easier and faster than I had thought possible. I would recommend Genesis Gym to anyone who needs to transform their health'
– Stan W.
*your results may vary
Melvin put on 6kg of muscle in just 3 months with Genesis Gym despite already being an experienced weightlifter.
He hadn't been able to make much progress over the previous few years until he joined Genesis Gym's personal training for a programme tailored to his specific needs.
-'Genesis Gym's customised programmes helped my body stay strong, flexible, balanced and injury-free. I highly recommend them to anybody who wants to maximise their size, definition and health.'
– Melvin Chia
*your results may vary
Arul is a Singaporean actor and recently starred in the Tamil series "Kshatriyan". He only had 11 weeks to get ready for action scenes and a shirtless photoshoot. Talk about pressure! With customised nutrition and training programmes by Genesis, he dropped 10kg of fat and gained 2.5kg of lean muscle during this time. He did a fantastic job and had great feedback from his directors, cast and crew.
-"Training at Genesis is much more effective than trying to do this alone! I got into great shape for my TV role in a short amount of time. I'm definitely referring all my friends to train here."
– Arulazhakan Ayyavoo "Arul"
*your results may vary
Hugh, age 54, is the regional director of his company and that means lots of travelling and long days. He had tried many other gyms and trainers over the years but found little results, and would easily stop exercising. However with the help of the Genesis Gym team, he managed to drop 16kg of fat and 20cm off his waistline over 7 months of training despite his busy schedule.
-"The Genesis gym not only gave me excellent advice on training routines and great motivation during exercise, but a plethora of advice to help me achieve my goals. I was given advice on food, nutrition, stretching, time management; everything you would need to be the best you can be. All of the team knew my name and shared my journey."
– Hugh Gunn
*your results may vary
Charmaine had tried crash diets and weight loss supplements with no results. At Genesis Gym Singapore we gave her personalized guidance and a sustainable lifestyle and nutrition plan. She dropped 11kg of weight and 14kg of fat, and can now do three chin-ups! Most importantly, despite her busy career as a lawyer, she's maintained her healthy habits.
-'I tried crash diets and excessive cardio with no results. But with the Genesis programme I am able to stay fit even with my hectic schedule.'
– Charmaine
*your results may vary
Dan, age 48 has a very unpredictable and busy work schedule. But within 18 weeks he lost over 12kg f fat and gained 2kg of muscle. He dropped his body fat more than from 32% (dangerously high) to 18% (within the healthy range). He learned alot about effective training methods, as well as healthy, sustainable lifestyle.
-'Genesis Gym has a dedicated team of Singapore personal trainers who are able to tailor the programme to my personal schedule and needs. I am stronger, healthier and mentally sharper. I also improved my self confidence and manage stress better. I know that if I have a fitness goal, these guys will take care of the rest!'
– Dan Teo
*your results may vary
Preeth, age 39, had tried many weight loss methods without success. Unfortunately, these unsafe methods damaged her overall health. We focused on restoring her sleep quality, female hormone balance and detoxification pathways so that she was finally able to burn fat in a healthy way. She dropped 16kg of fat and gained 4kg of lean mass in 16 weeks. A truly amazing result, given her starting poor health conditions.
-'I tried countless ways of losing weight and had no results. Genesis Gym's personal training program was the only method with a holistic approach that solved not only my weight loss issues, but sleep issues as well!'
– Preeth
*your results may vary
Stanley, age 40, had a busy job, and had tried to lose weight on his own with jogging and basic exercise. But he hit a plateau. So he joined Genesis Gym's personal training programme to burn fat and build lean muscle. He also had a old slip disk that made him worried if gym training could be done safely. But under the care of our Singapore personal trainers, Stanley gained 3kg of lean muscle while losing 13kg of fat. His weight went from 90kg to 80kg. And he is now pain-free in his back.
-'I would like to thank the Genesis Gym Personal Training team for helping me lose so much weight and fat. I managed to do this while boosting my metabolism so that I can eat even more food than before. Also, I achieved this result without straining my back which had an old slip disk injury.'
– Stanley
*your results may vary
Fuad, age 38, is a professional chef. One of the dangers of his job is excess food intake. He came to Genesis Gym to help him lose weight that he had put on during 10 years in his profession. After 12 weeks of personal training at Genesis Gym, Fuad dropped all the 13kg of fat he had gained over 10 years. He also gained 4kg of lean muscle. He dropped from 27% body-fat down to 14%.
-'As a full time chef I am around delicious food all the time. After 10 years in this job I had put on 15 kg of excess fat all around my tummy and chest. The Genesis Gym team put together a great plan that also included nutrition coaching. This helped me not only get great results but also have a better relationship with food so that I can keep these results for life'
– Mohd Fuad
*your results may vary
Edwin has an irregular schedule because of his job as a commercial airline pilot. And he recently had a herniated (slip) disk in his back from an old sports injury.
The Genesis Gym personal trainers took his schedule difficulties, past injury and postural problems into consideration. Together, the personal training team worked with Edwin around and through these challenges allowing Edwin to drop 8% fat (20%-12%) in 12 weeks. 
-"I've been a regular gym goer for some years now and I've also tried personal training before… but Genesis is something different. A Genesis Gym personal trainer
 isn't sitting next to you, playing with their hand phone as you sweat it out. They are actively monitoring your form, encouraging you, and checking to see if you can up the weight, or whether you're at your limit. I haven't seen trainers more passionate and knowledgeable about their field.
The training program here is detailed and continually adjusted to meet your changing body and needs. Coupled with a strong dieting plan, it's impossible not to get results. I have recommended many friends to join Genesis Gym. 
– Edwin
*your results may vary
Kenneth, age 40, is a busy executive who had been training at a regular commercial gym with a trainer but had struggled to build muscle and burn fat.
He decided to join the personal trainers at Genesis Gym and within 12 weeks he dropped 9kg of fat and gained 4kg of muscle. This was despite a heavy work schedule and a previous knee injury that made him worry about training hard. With the customised programme at Genesis, the injury did not hinder his progress at all.
-'I feel very empowered because I learned so much about health and fitness at Genesis.'
– Kenneth
*your results may vary
Charlie, age 29, has a very busy and erratic acting schedule. Despite that, his body fat dropped 3% within the first 3 months and he was able to use the skills he learned at Genesis to achieve a great result even though his training schedule was affected.
– "
The Genesis coaches came up with a training program and dieting plan that is definitely doable for a fussy eater like me and promised me that I would see results. Just one month in, I was already seeing results. And today, I'm at 13% body fat from 16%!
For my case, I lose motivation very easily, and I am glad the trainers at Genesis pushed me to my limits and believed in me. Once again, thank you Genesis for finding my jawline for me."
– Charlie Goh, actor
*your results may vary
Tom, age 35 is a regional manager for an MNC. He was training at another private gym for many years but achieved minimal results. He has now been training with Genesis Gym's personal trainers. Despite his busy travel schedule, he gained 4kg of lean muscle and lost 3.5% body fat in 12 weeks.
-'I've been training for years on my own at a private gym but had never experienced such profound improvement as what I accomplished in just 12 weeks with Genesis personal training. I'm glad to have enrolled into Genesis Gym and would consider it my best decision ever for my fitness goals.'

– Tom Yong
*your results may vary
Allen, age 34 is a busy school teacher and could only train 2x a week at Genesis Gym. Our Singapore personal trainers focused on making each training session as effective as possible. He got learner while gaining 4kg of muscle mass. He also doubled his maximum number of chin-ups to set a personal record of 22 perfect reps
-'Thanks to the Genesis Gym team I gained muscle and doubled the number of chin-ups I could do. All this with only 2x per week of training!'
– Allen
*your results may vary
Zheng Feng joined Genesis Gym to build muscle and strength for basketball competitions. In 12 weeks of training, he dropped 8% fat and gained 4kg of lean muscle. He also jumped 305cm in the standing broad jump, and dunked a basketball for the first time.
"I gained 4kg of muscle and it has really helped in my sport of basketball."
– Chey Zheng Feng
*your results may vary
Daphne had tried all kinds of methods of losing weight previously, ranging from long runs to crash diets. After joining Genesis Gym, we worked with her to build up her metabolism and build her strength up. Not only did she get into the best shape of her life, she even competes in powerlifting competitions now.
-"The Genesis system is so much better than all the crazy crash diets I tried in the past. I'm even competing in powerlifting competitions now which I didn't think I'd ever be doing!"
– Daphne Tan
*your results may vary
Raj is a IT professional with a challenging job schedule. The lifestyle and supplement recommendations he was on at Genesis put a high emphasis on good quality sleep so that his body could burn fat effectively. He needed more nutritional support as his job was highly stressful. After 4 months he achieved the transformation that you see here.
-"I'm glad the Genesis Gym team gave me such a comprehensive plan. It covered not just training, but stress levels and sleep quality."
– Rajarshi Das
*your results may vary
Mark has had more than five years of training experience and was generally healthy and fit. When he decided to take up an internship at Genesis Gym, we put him through a 12-week fat body transformation plan. He dropped from 20% fat down to 9% and his full six-pack is now visible.
-"For 12 weeks, I followed the exact plan that the Genesis personal trainers gave me. I got the best results in my life and they pictures speak for themselves"
– Mark Garcia
*your results may vary
Daniel, age 38, had gained more than 20kg of unwanted weight during his 15 years as a finance professional. He came to us with low energy and significantly high levels of bad cholesterol. With the support and guidance of Genesis Gym's Singapore personal trainers, he dropped all his excess fat within four months and received a perfect score for cholesterol in his next health check.
-'Not only did I lose all my excess weight, I am also stronger than I was 15 years ago when I was a competitive canoeist. More importantly, my health improved by leaps and bounds and I only have Genesis Gym to thank for that.'
– Daniel Chong
*your results may vary
Kai Jie is a full-time corporate executive who tried to build muscle for several months without much success.
In Genesis Gym's personal training package, we provided him with a personalised nutrition and training programme while helping him change his lifestyle habits. This combination resulted in a lean mass gain of 6 kg and fat loss of 7kg within his first 12 weeks of training.
-'I gained muscle faster than ever before and also increased my strength by a lot. I can now deadlift 170kg, a really gratifying personal best.'
– Kai Jie
*your results may vary
Wee Liang was a determined person who was working full time and studying for a postgraduate degree at the same time. He had tried to build muscle using other programmes but it was only after joining Genesis Gym that he found the results he was looking for. The Genesis team guided him through all the changes he needed to make. During his first 16 weeks, he dropped 15kg of fat and gained 5kg of lean mass. His body fat also dropped from 29% down to 14% during this time.
-"I was really happy with the way the Genesis team helped me get great results. It is unlike any other programme that I've tried."
– Wee Liang
*your results may vary
Alex lost 9kg since he joined Genesis Gym and dropped 10% in body fat. Alex needs to travel often for for his job, so he needed a programme that could maximize his time. So we made sure each workout we customized for him was efficient and could be done at any gym.
"The journey with Genesis Gym Singapore has been great, and I feel like I have built a newer version of me – stronger, healthier and with better stamina. I now look better in clothes!
"Genesis personal trainers are friendly, engaging, encouraging, motivating and are able to explain the key training tips in scientific manner. Their in depth knowledge is very impressive. I learnt proper diet and body weight management methods that will help me for life."
– Alex
*your results may vary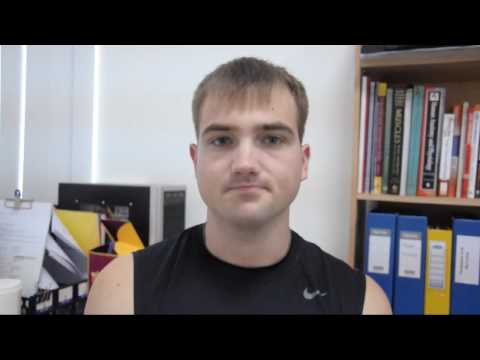 Originally from the US, Andrew was studying in Singapore on exchange at NUS for a semester. He decided to join Genesis Gym to condition himself for his upcoming Lacrosse season back in the States. In three months, he gained 40% on his lifts, lost 1.5kg of fat and put on 4kg of lean body mass.
–
"I came to Genesis to get a little stronger and leaner and I got excellent results. More importantly, I learnt a lot about lifting – my techniques are much better, I'm more flexible and I'm just feeling great! I'm glad I came to Genesis Gym."
– Andrew Jordan

*your results may vary
Jun Jie approached the Genesis team to help get more muscular and leaner. During his 12-week personalised programme, he gained 4kg of lean mass and dropped fat from 16% to a very lean 7.5%.
-"My Genesis experience is very inspiring and educational."
– Jun Jie
*your results may vary
Liao is a busy manager in a local business. His sedentary lifestyle and stressful job started to take a toll on his health and body composition. He came to Genesis Gym looking for a transformation and exceeded his original expectations. Within 12 weeks of training, he dropped 9% of body fat and gained 4kg of lean muscle.
-"People at work and in my family kept asking me how I manage to look healthier and fitter week after week and I'm always happy to share my Genesis story."
– Liao PH
*your results may vary
Marvin is a former athlete who now works in a bank. After an old injury and 10 years at a desk-bound job, he joined Genesis Gym's personal trainers to get back in shape.
With our customised training and nutrition plans, he did an incredible job and gained 8kg of lean mass while dropping 12kg of fat in just 11 weeks. His body fat dropped from 28.5% to 12.8% during this time.
-'With the guidance of Genesis Gym Singapore's personal trainers, my body got 10 years "younger" in 12 weeks. More importantly, I learned skills that I can keep for life. This is the best physique I have had since my school athlete days.'
– Marvin Khoo
*your results may vary
Chong Jie had tried several online training programs but with little success. He came to Genesis Gym to put on muscle as well as lose his belly fat. Our personal trainers put him on a training program customized for his schedule and body type and he had good success. After 12 weeks of training with the Genesis fitness System, he lost 5% body-fat and gained 5kg of lean muscle.
-'A big thank you to the Genesis Gym team for teaching me the correct fundamental of healthy lifestyle. I learned so much about training and nutrition and the personal trainers at Genesis saved me alot of time and frustration compared to trying to do this on my own.'
– Chong Jie
*your results may vary
Norman is a history scholar who used to lead an active lifestyle. Due to an ACL injury, he was no longer able to enjoy the activities he loved such as basketball and martial arts. He came to Genesis Gym for post-surgery rehab and we helped him get back to full speed and strength within nine months of surgery. As part of the total health programme, Norman also dropped 14kg of fat and gained 6kg of muscle in 12 weeks.
-"Training at Genesis is one of the best decisions I have ever made. I made a complete comeback after a severe ACL injury thanks to the Genesis team."
– Norman Ho
*your results may vary
Felix had always been interested in sports, but a slipped disk in his lower back cut short his participation in many physical activities. He came to Genesis Gym looking for a way to rehab his back and get back to being fully active. After working with us, he is now able to go back to dragon boat racing which he was not able to do for many years.
-"The Genesis team helped me with a training programme that took into account my history of a serious slipped disk injury, showed me correct nutrition habits, and provided a environment where there is lots of friendship and support."
– Felix Tan Radio DJ, Lecturer
Zhong Wei came to us because he was being enlisted into the Singapore Armed Forces Commando battalion. He had specific weaknesses in chin-ups and the standing broad jump. Our aim was to make Commando training seem easy for him. Together, we accomplished that and more.
– "The programmes that were designed for me fit my needs and schedule. It is just the right intensity for my current fitness, and it is a real time saver! This is the most effective exercise programme design I have ever used. It is challenging and effective, in fact, I found that it made me completely fit and prepared enough for the commando training programme. Anybody who wants to get truly fit should join Genesis.
– Lay Zhong Wei
Desmond has a non-stop job trading the commodities markets. The lifestyle involved with the job made him gain a few unwanted kilos that he needed to shed. That is where the holistic Genesis Gym plan helped him get the results he desired.
-"I tried sports, jogging and other fat loss methods but only the Genesis method worked for dropping my tummy fat."
– Desmond Tan
Xing Yi was from the Singapore Armed Forces and was previously a rugby player. After just three months of training with Genesis Gym, he was the biggest, strongest and leanest he had ever been in his life.
-"The Genesis team took great care of my ACL injury. I was totally prepared for entry into the army and the results were even better than my time as a rugby player!"
– Ngiam Xing Yi Singapore Armed Forces
Mike joined Genesis after having bad experiences with gym training due to his back and hip injuries. At Genesis Gym, we provided exercises and treatment that strengthened his back and hips. This allowed him to train pain-free. He was finally able to make progress despite the frustrating injuries he previously had.
-"It's a team here and their knowledge is very good. I've learned a lot – how my body works, how it reacts to proper food and the mechanics of how to work out. I have already recommended Genesis Gym to anyone coming to Singapore and will continue to do so."
– Mike Rohner
*your results may vary
Alex works long hours in the oil and gas industry, sometimes being on an oilrig in the middle of the ocean for weeks at a time. Not only we help him get fit and shed 25kg in 12 weeks, we also designed a programme to help him stay fit no matter where in the world he is.
-"Jon and his team at Genesis Gym helped me lose a whopping 25 kg in less than 12 weeks….Amazing! With the right diet approach and exercise regime, it really did wonders to my overall health, performance and appearance."
– Alex Ng
*your results may vary
Charis is an advertising manager and approached the Genesis team after giving birth to her second child. She felt weak and experienced back pains from her epidural and carrying her kids. She had previously done some weight training and a random selection of exercises at her previous gym. However, she wasn't getting anywhere with that. After joining us, she built her strength and doesn't have any back pain anymore. In fact, she even enjoys split squats now!
-"I was hesitant to engage the trainers at the gym where I was a member at previously. It was obvious that they were out to rack up client numbers. I'm really glad I decided to join Genesis Gym instead. This is a gym programme that takes into account my lifestyle constraints and really works. In less than two months I dropped from a dress size 10 to a size 8 with no starvation diets!"
– Charis Lee Advertising Manager
Dr Angeline Khoo is a professor of psychology from NTU. She wanted to regain her fitness after years of a sedentary job lecturing and doing academic research. She only had a month to spare but she was enthusiastic, put in effort and lost over 6kg of fat.
-"It's amazing that the Genesis Fitness System helped me so quickly. I didn't think I could get back into my traditional cheongsam and kebaya dresses in such a short time!"
– Angeline Khoo
Alex works long hours in the oil and gas industry, sometimes being on an oilrig in the middle of the ocean for weeks at a time. Not only we help him get fit and shed 25kg in 12 weeks, we also designed a programme to help him stay fit no matter where in the world he is.
-"Jon and his team at Genesis Gym helped me lose a whopping 25 kg in less than 12 weeks….Amazing! With the right diet approach and exercise regime, it really did wonders to my overall health, performance and appearance."
– Alex Ng
*your results may vary